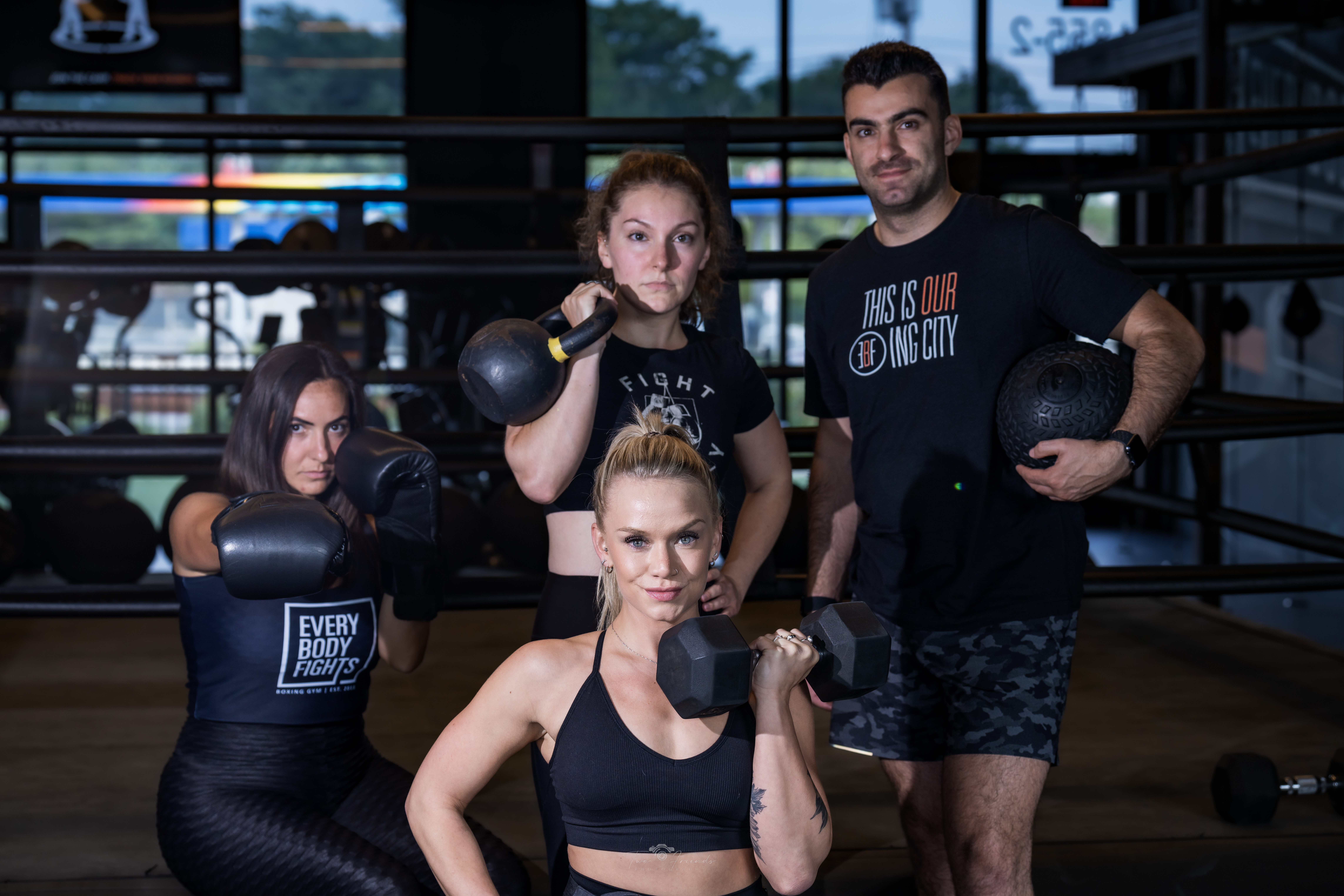 Hilltop, MA
GET A
FREE

CLASS

Ready for a fun and challenging workout? Our enthusiastic trainers are ready to welcome you to our commuunity, wherever you're at on your fitness journey. Try one class FREE. No commitments.

By signing up for a free class you are agreeing to recieve email correspondance, SMS and marketing from Everybody Fights. You can unsubscribe at any time.
Train

Run

Lift

Punch

Recover

Repeat
Everybody's
Workout
Unleash your inner fighter.
---
Train like a boxer. EverybodyFights is the only authentic boxing-inspired group fitness brand modeled after a real boxer's training camp. Our class series incorporate every aspect of training camp, from boxing technique and conditioning to yoga and recovery.

Simply put, EverybodyFights has everything you need under one roof. Boxers don't just punch things. Boxers run, lift, punch and recover. You'll find all of that in the Class Series: TRAIN (circuit), BAGS (boxing), ROAD (treadmill), MITTS (technique), and RECOVER (recovery).
Get My Free Class
EVERYBODY'S

FAMILY
---
Athletes, entertainers, boxers, and emcees — a motley crew of fitness freaks bound together by our willingness to lace up and throw down. We're here to inspire your hustle, to celebrate your courage, and to remind you that working out can be a damn good time.
Get My Free Class